Understanding Logistics
Logistics is defined as the process that plans, implements, and controls the forward and reverse flow and storage of goods, services, and related information between the origin and the consumption to meet customers' requirements.
What is the Transportation Sector?
Transportation Sector is a category of organizations providing services to move people and goods from one place to another through road, air, water, etc.
The interrelationship between Transport and Logistics

There is an interrelation between the transport and logistics sector. A good transport system is a key to bring efficiency in the logistics service, thereby promoting service quality. Without a well-equipped and developed transport system, Logistics is unable to perform to its maximum ability. A well-operated logistics system under a well-formulated transport system is the backbone of any economy.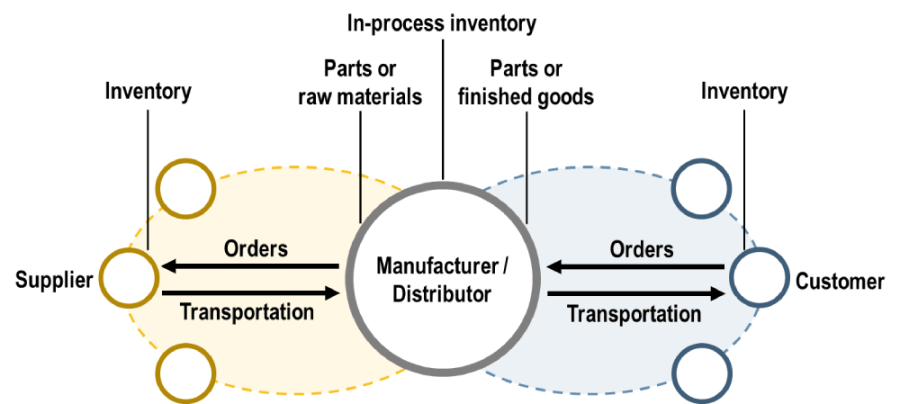 Transportation Sector: Backbone of Logistics
Effect of Transportation in Logistics Activities
Transportation plays a key role in linking up several steps that convert the consignment into the final delivering product in the name of the customer. Efficient logistic service is the one that chooses the right transport for the right product. Tailored Transportation is a method to manage customers' cost-effectively and also to manage distance and speed efficaciously.
The components of a successful supply chain or logistic management are connected via a well-calculated transport system.
Around one third to two-thirds of the expenses of enterprises' logistics costs are spent on transportation. Therefore, it plays a key role, hence, making it the most economic activity among all other components. The analysis shows transportation is the highest cost, which occupies 29.4% of logistics costs. A thorough analysis is required by logistic managers to select suited modes of transport to reduce costs and manage the response level appropriately.
In order to make the transportation decision effective, managers consider these points:
The company's competitive strategy and transport strategy should go hand in hand in order to achieve the final goal.
To keep in mind a well-suited combination of well-suited in-house and outsourced transportation.
Company must use information technology available, to decrease the transportation costs and increase response in their transportation networks.
Role in Service Quality
The combination of the Logistics and Transport sector is a complex path where the complexity can take effect through high-quality management. A well-handled transport system results in customer satisfaction, thereby resulting in higher service quality. It is hence the base of the economy as well as efficiency in business logistics.
Transcom Logistics and its transport system
Transcom Logistics has a well-developed and optimised transport system in order to achieve maximum efficiency and service quality for all our customers. We provide customized, tailored transportation according to the customers' need and cost-efficiency. We manage the cost and response level appropriately to provide maximal effectiveness concerning distance as well as time and all other factors.