Transcom Logistics avail it's services in different and diversified sectors. Our team works accordingly for all the distinct sectors involved. All the sectors and industries run parallel with Logistics and we are committed to connect you with the world through our best services.
The pharmaceutical business needs the most systemised and advanced supply chain management. Our temperature controlled warehouses keep your goods safe and secure and facilitate your end to end needs.
According to the strict rules and regulations, the import and export of the chemicals is very difficult. Our Logistics team ensures that the consignment is transported with utmost transparency and reliabilty. We value customers demand and provide easy operations while executing shipments.
We are acqauinted with the broad reach and network for the FMCG product. We combine our global supply chain knowledge with packaging expertise to ensure that your shipments are transported reliably and efficiently.
The packaging and Logistics Industry goes parallel to each other. They need the forwarders and warehousehing for its widespread reach. We are able to offer this with our wide global networks in all countries and multiple partnerships. Our educated team members are well advanced to use all these connections to supply your goods timely by giving consequent updates at regular intervals.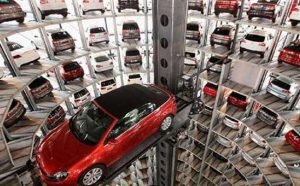 Our flagship in Logistics industry allows us to handle an inventory of any variants and value for the automobile industry. We especially design logistics in modern style in order to fulfill our customer's need
The textile industry is concerned with its distribution of its yarn, clothes and many more. With the help of our agents, we provide easy shipment procedure with full guarantee of safe delivery.
We offer variety of solutions for Glassware industries to ship the consignment anywhere in the world. By air, by road and by marine, we ensure your goods are monitored till it reaches the desired location.